Speaker Biographies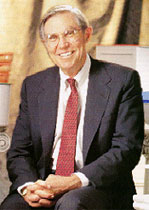 Warren Batts
Former CEO of five companies
Board Member of the National Association of Corporate Directors
Over a period of two decades, Warren Batts led a number of large companies, including: Tupperware Corporation, CEO, 1996-97. Premark International, Inc., Chairman, 1996-97; CEO, 1986-96. Dart & Kraft, COO, 1981-86. Dart Industries, COO, 1980-81. Mead Corporation, CEO, 1978-80; COO, 1973-78. Triangle Corporation, Co-CEO, 1967-71.
In addition to the boards of directors of the foregoing companies, Mr. Batts has served on the boards of Allstate, Sears, Roebuck and Co., Sprint, Cooper Industries, First National Bank of Atlanta, British Columbia Forest Products, Harte Hanks Communications, Temple Inland and International Minerals and Chemicals.
Currently, he serves on the boards of Methode Electronics as independent chairman and private companies Chicago Climate Exchange, Focused Health Solutions, and Procyon Technologies. He also teaches at the University of Chicago's Graduate School of Business.
Mr. Batts also is a Director and past Chairman, Children's Memorial Medical Center; life trustee, Art Institute of Chicago; past Chairman, School of the Art Institute of Chicago; life trustee, Northwestern University; director and past Chairman, the National Association of Manufacturers; and director of the National Association of Corporate Directors; member, President's Circle, an advisory board of the National Academy of Sciences.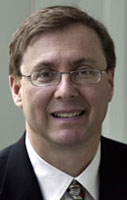 Professor Lucian Bebchuk
Director
Harvard Law School's Program on Corporate Governance
Professor Lucian Bebchuk is the William J. Friedman and Alicia Townsend Friedman Professor of Law, Economics, and Finance and Director of the Program on Corporate Governance at Harvard Law School. He is also a Research Associate of the National Bureau of Economic Research, and an Inaugural fellow of the European Corporate Governance Institute.
Trained in both law and economics, Professor Bebchuk holds an LL.M. and S.J.D. from Harvard Law School and an M.A. and Ph.D in Economics from the Harvard Economics Department. Following a three-year fellowship at the Harvard Society of Fellows, he joined the Harvard Law School faculty in 1986 as an assistant professor, becoming a full professor in 1988 and the Friedman Professor of Law, Economics and Finance in 1998.
Professor Bebchuk's main areas of research are corporate governance, law and finance, and law and economics. Upon electing him to membership in 2000, the American Academy of Arts and Sciences cited him as "One of the nation's leading scholars of law and economics, he has made major contribution to the study of corporate control, governance, and insolvency." Professor Bebchuk's recent writings include Pay without Performance: the Unfulfilled Promise of Executive Compensation (Harvard University Press, November 2004, co-authored with Jesse Fried) and "The Case for Increasing Shareholder Power" (Harvard Law Review, 2005).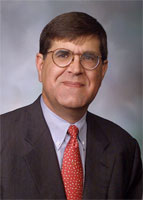 Mark A. Borges
Principal
Mercer Human Resource Consulting
Mark Borges is a principal for Mercer Human Resource Consulting in the firm's Washington Resource Group in Washington, DC. This group provides assistance and advice to Mercer consultants and clients regarding legislative, regulatory, and judicial developments that affect corporate benefits, compensation and other human resource consulting programs.
Previously, Mr. Borges was a Special Counsel in the Office of Rulemaking, Division of Corporation Finance with the United States Securities and Exchange Commission. Before that, he was General Counsel for ShareData, Inc., the leading provider of software for employee stock plan administration, prior to its acquisition by E*TRADE Group, Inc. in 1998. Mr. Borges practiced law with the firms of Ware & Friedenrich (now Gray Cary Ware & Freidenrich) from 1987 to 1992 and Pillsbury, Madison & Sutro from 1982 to 1987, specializing in equity compensation and insider trading matters as well as venture capital finance.
From 1981 to 1982, he served as law clerk to the Honorable Marion T. Bennett of the United States Court of Claims in Washington, D.C.A California native, Mr. Borges graduated from Humboldt State University in 1976. He received his J.D. from Santa Clara University in 1979 and an L.L.M. in Taxation from New York University in 1981. He is a member of the American Bar Association.

Edward Brennan
Former CEO and Chair
Sears, Roebuck & Co.
Ed Brennan is Leader Director, and until recently was Executive Chairman of AMR Corporation, parent company of American Airlines, since 2003. He is a Retired Chairman of the Board, President, and Chief Executive Officer of Sears, Roebuck and Co., a merchandising company. Mr. Brennan retired from Sears in 1995.
Mr. Brennan is on the boards of the following public companies in addition to AMR Corporation: 3M, The Allstate Corporation, Exelon Corporation, and McDonald's Corporation. He is also affiliated with certain non-profit organizations, including as Chairman of the Board of Trustees of Rush-University Medical Center, and a member of The Business Council.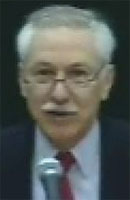 Jesse M. Brill
Chair, NASPP and CompensationStandards.com
Publisher, Executive Press
Securities Counsel, Morgan Stanley
Jesse Brill is recognized as one of the country's leading authorities on insiders' transactions and compensation planning for executives. Mr. Brill is the Publisher-Editor of the nationally acclaimed newsletters The Corporate Counsel and The Corporate Executive, which he has been publishing for over 30 years. His publishing company, Executive Press, also publishes Peter Romeo and Alan Dye's Section 16 Treatise and Reporting Guide, The Section 16 Forms and Filings Handbook, Comprehensive Section 16 Outline and Section 16 Updates—and the highly acclaimed websites, Section16.net, TheCorporateCounsel.net, DealLawyers.com and CompensationStandards.com.
Mr. Brill is also Securities Counsel for Morgan Stanley and Chair of the National Association of Stock Plan Professionals. He received his law degree from Yale Law School.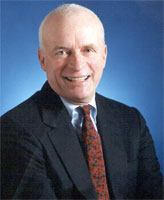 Frederic W. Cook
Chairman
Frederic W. Cook & Co., Inc.
Fred Cook is the founder and currently Chairman of Frederic W. Cook & Co., Inc. an independent consulting firm specializing in executive compensation issues. Prior to forming the firm in 1973, Fred was a Principal in Towers, Perrin, Forster & Crosby, a firm which he joined in 1966 following four years of service as an infantry officer in the U.S. Marine Corps. Frederic W. Cook & Co., Inc. has about 37 employees providing services from offices in New York, Chicago and Los Angeles.
The firm has served about 1,700 clients in 32 years of existence. Fred is a 1962 graduate of Dartmouth College, an honorary lifetime member of the American Compensation Association and a recipient of its keystone award and a Fellow in the National Academy of Human Resources. In addition, Fred is a member of the Department of Defense Business Board and the Defense Advisory Committee on Military Compensation.

Jim Crown
President
Henry Crown and Company
Jim Crown is president of Henry Crown and Company, a privately owned investment company, which invests in public and private securities, real estate and operating companies. He is a director of JP Morgan & Co., General Dynamics Corporation and Sara Lee Corporation, and a trustee of the Museum of Science and Industry and the Orchestral Association.
Mr. Crown earned a B.A. in political science in 1976 from Hampshire College in Amherst, Mass. and received his law degree in 1980 from Stanford University Law School, where he was projects editor of the Stanford Law Review and a member of the Stanford Public Interest Law Foundation.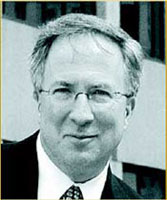 Donald P. Delves
President
The Delves Group
Don Delves, as President and Founder of The Delves Group, provides expertise in measuring performance, designing innovative pay and incentive systems, and helping companies get what they pay for with their compensation dollars. He works with boards, compensation committees, senior executives, and sales forces to improve their effectiveness and reassess the way they are organized, directed, and rewarded.
In his book, Stock Options & the New Rules of Corporate Accountability (McGraw Hill, August 2003), he pinpoints the problems of the current system and outlines steps that will dramatically improve the weak link between executive pay and performance. Prior to founding The Delves Group, he started and managed the Chicago office of iQuantic, was a Senior Consultant at Sibson and Co., an executive compensation consultant with Towers Perrin, served as a manager in personal financial planning and taxation with Arthur Anderson & Co., and served as a financial consultant to middle market companies for Harris Bank.
Mr. Delves is a CPA, holds an MBA in finance from the University of Chicago, and earned a BA, summa cum laude, in economics from DePauw University. He serves on the Chicago Compensation Association board, and is involved in a variety of civic and community organizations.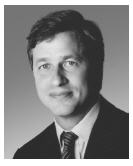 James "Jamie" Dimon
Chief Executive Officer
JPMorgan Chase
James "Jamie" Dimon is Chief Executive Officer of JPMorgan Chase. Mr. Dimon was President and Chief Operating Officer of JPMorgan Chase since July 2004. Prior to its merger with JPMorgan Chase he had been Chairman and Chief Executive Officer of Bank One Corporation from March 2000 until July 2004. Mr. Dimon was a private investor from November 1998 until March 2000; President of Citigroup Inc. and Chairman and Co-Chief Executive Officer of Salomon Smith Barney Holdings, Inc. from October 1998 until November 1998; President and Chief Operating Officer of Travelers Group, as well as executive positions with Travelers' subsidiaries Smith Barney, Inc. and Salomon Smith Barney Holdings, Inc., from November 1993 until October 1998. He has been a director of the Firm or a predecessor institution since 2000.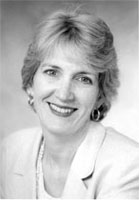 Diane L. Doubleday, JD
Principal
Mercer Human Resource Consulting
Diane Doubleday is a principal in Mercer's Performance, Measurement and Rewards Practice. Prior to joining Mercer in1989, she practiced tax law with Morrison & Foerster. She specializes in reward strategy, executive compensation and corporate governance. She advises boards of directors and senior management on executive and director compensation strategy, competitive market assessment, incentive plan design, executive benefits and perquisites, severance and change in control programs and program implementation. She has extensive experience working with organizations on structuring equity programs and has also worked on corporate governance issues with colleagues at Mercer Delta, a sibling company specializing in organizational change.
Her responsibilities at Mercer include a national role coordinating the Practice's response to emerging issues and developments. Diane is a frequent speaker on executive compensation and corporate governance, including WorldatWork, NASPP, and the Vail Leadership Institute. Diane earned her Bachelor of Arts and Juris Doctor degrees from the University of California, Berkeley and is an inactive member of the State Bar of California. She is a member of the National Association of Corporate Directors 2003 Blue Ribbon Commission on Executive Compensation and Compensation Committees. She is a member of the National Association of Stock Plan Professionals and WorldatWork.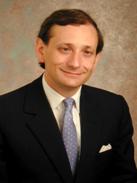 Professor Charles M. Elson
Director
John L. Weinberg Center for Corporate Governance at the University of Delaware
Charles Elson is the Edgar S. Woolard, Jr., Chair in Corporate Governance and the Director of the John L. Weinberg Center for Corporate Governance at the University of Delaware. He is also "Of Counsel" to the law firm of Holland & Knight. He formerly served as a Professor of Law at Stetson University College of Law in St. Petersburg, Florida from 1990 until 2001. His fields of expertise include corporations, securities regulation and corporate governance.
He is a graduate of Harvard College and the University of Virginia Law School, and has served as a law clerk to Judges J. Harvie Wilkinson III and Elbert P. Tuttle of the United States Court of Appeals for the Fourth and Eleventh Circuits. He has been a Visiting Professor at the University of Illinois College of Law, the Cornell Law School, and the University of Maryland School of Law, and is a Salvatori Fellow at the Heritage Foundation in Washington, D.C. and a member of the American Law Institute.
Professor Elson has written extensively on the subject of boards of directors. He is a frequent contributor on corporate governance issues to various scholarly and popular publications. He served on the National Association of Corporate Directors' Commissions on Director Compensation, Director Professionalism, CEO Succession, Audit Committees, Strategic Planning and Director Evaluation, was a member of its Best Practices Council on Coping With Fraud and Other Illegal Activity, and presently serves on that organization's Advisory Council. He is Vice Chairman of the ABA Business Law Section's Committee on Corporate Governance and a member of its Committee on Corporate Laws. Additionally, Professor Elson served as an adviser and consultant to Towers Perrin, the international human resource management consultants, a director of Circon Corporation, a medical products maker; Sunbeam Corporation, the consumer products manufacturer; Nuevo Energy Company, an independent oil and natural gas producer and is presently, a member of the Board of Directors of AutoZone, Inc., the national automobile parts retailer, Alderwoods Group, an international death care services provider, HealthSouth Corporation, a healthcare services provider, and the Investor Responsibility Research Center, a non-profit corporate governance research organization.

John England
Managing Principal
Towers Perrin
John England, a Towers Perrin Principal, is an internationally-recognized consultant in the areas of executive compensation and incentive design. One of the top consultants in the field, he has broad experience in assisting Boards of Directors and senior management in the design and development of impactful total executive reward programs. After a two-year expatriate assignment in Brussels, John returned to New York to manage the Towers Perrin global consulting unit. He now serves as the Global Practice Leader for Towers Perrin's Executive Compensation practice, maintaining offices in both New York and Atlanta.
Some of the premier, global companies for which John has recently led board-level engagements include: Air Products and Chemicals, Alcan, Amerada Hess, Becton Dickinson, Colgate-Palmolive, Cox Enterprises, FedEx, GlaxoSmithKline, Merrill Lynch, Nestlé, Prudential, Schering-Plough, SunTrust, Time Warner, United Parcel Service, Viacom, Wachovia, and The Walt Disney Company. In addition, John leads the Towers Perrin team retained by the New York Stock Exchange's (NYSE) new Compensation Committee to review and revise executive pay and benefit programs. John is a frequent speaker and author addressing executive compensation and incentive design topics based on his 23 years of consulting and client experience. As a speaker, he annually addresses the WorldatWork International Conference and the Conference Board's various councils on compensation.
In addition to being a certified WorldatWork instructor, John has served on several taskforces, including the Futures Taskforce and the FASB Stock Compensation Project. A recent participation in a forum on corporate governance was featured in the January 2003 Harvard Business Review. John has authored 15 articles that have appeared in such journals as The Handbook of Modern Finance, Directors & Boards, the ACA Journal, Personnel, Family Business, The New York Times, and Compensation and Benefits Review. Before joining Towers Perrin, John was a compensation analyst with Texaco Inc. A graduate of Connecticut College, he received an MBA degree as an Edward Tuck Scholar from the Amos Tuck School at Dartmouth College.

Douglas Friske
Managing Principal
Towers Perrin
Doug Friske is a Managing Principal in the Executive Compensation & Rewards practice at Towers Perrin. Doug manages the Central Region EC&R practice for Towers Perrin, as well as serving on the practice's global leadership team. He is a noted expert in executive compensation and serves as the executive pay advisor to many Fortune 1000 companies.
Doug holds a B.S. degree in Finance from the University of Illinois at Urbana-Champaign and a M.M. degree from The Kellogg School of Business at Northwestern University in Evanston, Illinois. He has published many articles on executive pay and is a frequent speaker on the subject.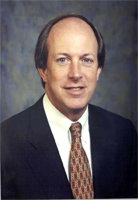 Michael J. Halloran
Worldwide Partner, Business Leader
Mercer Consulting
Mike Halloran is a Worldwide Partner at Mercer Human Resource Consulting and a leading practitioner in the Firm's Human Capital Advisory Services (HCAS) business. He is based in Dallas, and is responsible for the Firm's HCAS group in that office. He has consulted on executive compensation and benefit issues for over 25 years, with a focus on linking executive compensation to business strategy and enhanced performance for shareholders, working with company management and board compensation committees. Key areas of focus include:
Strategizing with management teams on critical compensation issues, including the use of equity
Designing executive incentive plans, with an emphasis on performance metrics and goal setting
Providing advice and direction to compensation committees.
His clients include many major publicly traded and privately held companies, located mainly in the US and in Europe. These clients include many leading multinational companies and their subsidiaries in a wide variety of industries. He also has extensive international experience, having consulted with a number of major companies outside of the U.S., representing countries such as Argentina, Australia, Austria, Canada, Finland, France, Germany, Ireland, Japan, Mexico, the Netherlands, Sweden, Switzerland and the U.K.
He joined Mercer in the fall of 2001 when his prior firm, SCA Consulting, was acquired by Mercer. At SCA, he was a Senior Partner with responsibility for the firm's Dallas office. Before moving to Dallas, he was the managing partner of the New York office.
Previously in his consulting career, Mike worked at Towers Perrin, where he was a Vice President and the head of Towers Perrin's worldwide executive compensation practice, as well as the firm's overall compensation consulting practice for its Eastern Region. He also worked at Watson Wyatt, a major compensation and employee benefits consulting organization, where he directed the firm's executive compensation practice.
Mike received a BA degree in Mathematics from Northwestern University, and an MBA degree from Northwestern's Kellogg School of Management, specializing in accounting and finance. He is a frequent speaker on executive compensation, and is often quoted in publications such as The Wall Street Journal, The New York Times, and Fortune magazine.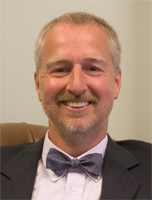 Paul Hodgson
Senior Research Associate, Executive and Director Compensation
The Corporate Library
Paul Hodgson is Senior Research Associate, Executive and Director Compensation, The Corporate Library, Portland, Maine. He is the author of the book, Perspectives: Building Value Through Executive Compensation (CCH Inc.)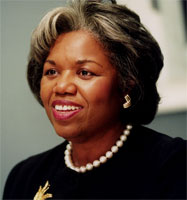 Michele Hooper
Managing Partner and Founder
Directors' Council
President of NACD's Chicago Chapter
Michele Hooper is president of MJH Consulting, a firm which provides advisory services to businesses in the areas of corporate governance, business and operational strategy. Previously, she was president and CEO of Voyager Expanded Learning, Inc. Prior to that, Ms. Hooper served as president and CEO of Stadtlander Drug Company, and before that she served as corporate vice president of Caremark International, a spin-off of Baxter International.
Ms. Hooper serves on the boards of AstraZeneca PLC, Target Corporation, PPG Industries and Davita Inc. She chairs the audit committees of Target Corporation and PPG Industries. Formerly, she served as a director of Seagram Company Ltd.
Ms. Hooper is president of the Chicago Chapter of the National Association of Corporate Directors, and also serves on the advisory boards of American Telecare, L.E.K. Consulting and Equis Corporation. She is a board member of the Center of Disease Control Foundation, the Joffrey Ballet and Evanston Northwestern Healthcare.
Blair Jones focuses on helping clients motivate and retain their talent in ways that contribute to sustained shareholder value creation. She has particular expertise in performance management and executive rewards design. She has worked with leadership teams across a number of industries, including healthcare, retail, telecommunications, professional services and consumer products. She works extensively with companies in transition. Ms. Jones joined Sibson Consulting in 1991. Prior to that time, she worked for Bain & Company, helping clients develop pricing and marketing strategies. She holds a bachelor's degree with highest honors from Williams College and has spoken at the WorldatWork and National Association for Stock Plan Professionals (NASPP) National Conferences on the topics of leadership rewards and talent management. She has also presented at the National Center for Employee Ownership (NCEO) Global Equity Conference, as well as to a variety of industry groups. She has published in many journals including Directors and Boards, World at Work Journal, Workspan, The Journal of Business Strategy and The Corporate Board. She has also been quoted in publications such as The New York Times, Business Week, The Wall Street Journal, Forbes and forbes.com, KiplingerForecasts.com, USA Today, the Los Angeles Times, and HR Executive.


Michael Kesner
Principal, Human Capital Advisory Services
Deloitte Consulting LLP
Mike Kesner is the principal in charge of firm's Executive Compensation practice. He has over 26 years' experience working with companies on a wide range of executive compensation issues, including assessment of competitive pay levels, incentive compensation plan design, executive employment agreements and severance benefits, and deferred compensation plans. Mike also has experience with recruitment and retention arrangements, supplemental executive retirement programs, benefit security techniques, board of directors compensation and change-in-control pay issues. He is the independent advisor to the compensation committee of the board of directors on executive compensation matters at several Fortune 500 companies.
Mike has authored articles published in the Harvard Business Review, CFO Magazine, Directors and Boards, National Association of Corporate Directors' newsletter, and served on the NACD's Blue Ribbon Commission on executive pay. He is also a co-author of a chapter in A Practical Guide to SEC Proxy and Compensation Rules. He has often been a guest speaker on compensation and benefit matters at conferences sponsored by the National Association of Stock Plan Professionals, Ray Garrett Jr. Corporate and Securities Law Institute, American Bar Association, PLI, Executive Enterprises, Garrett Law Institute (Northwestern University), Tulane Corporate Law Institute and Tennessee Law Institute. Mike is a member of the American Institute of Certified Public Accountants, the Illinois CPA Society, and the National Association of Stock Plan Professionals. He received a B.S. in Accounting from the University of Illinois.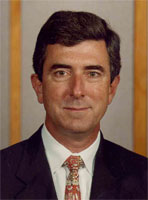 Stephen Lamb
Vice Chancellor
Delaware Court of Chancery
Vice Chancellor Stephen Lamb has served on the Court of Chancery since 1997. Before this appointment, he practiced for a number of years in the area of corporate and securities litigation in Wilmington, Delaware, at first with Skadden, Arps, Slate Meagher and Flom, where he was a partner from 1983 to 1995, and then as principal in several smaller firms. He received a B.A. (cum laude) with Honors in History in 1971 from the University of Pennsylvania and a J.D. in 1975 from Georgetown University Law Center. After law school, Vice Chancellor Lamb served a federal district court judicial clerkship, and later worked as a Special Counsel in the Office of General Counsel of the United States Securities and Exchange Commission.
Vice Chancellor Lamb's professional memberships and activities include the American Law Institute, the Delaware State Bar Association, and the American Inns of Court, Richard S. Rodney Chapter.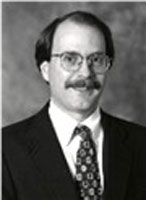 Patrick S. McGurn
Senior Vice President & Special Counsel
Institutional Shareholder SVCS Inc.
Patrick McGurn is Senior Vice President & Special Counsel at Institutional Shareholder Services. ISS is the world's leading provider of proxy voting services and corporate governance research. Founded in 1985, ISS recommends votes on ballot issues for more than 20,000 shareholder meetings in 80 markets around the globe each year. Prior to joining ISS in 1996, Pat was director of the Corporate Governance Service at IRRC. He also served as a private attorney, a congressional staff member and a department head at the Republican National Committee.
He is a graduate of Duke University and the Georgetown University Law Center. He is a member of the bar in California, the District of Columbia, Maryland and the U.S. Virgin Islands. Pat serves on the Advisory Board of the National Association of Corporate Directors. Pat is frequently cited by business publications such as The Wall Street Journal and Business Week. He has appeared on ABC World News Tonight, Bloomberg TV, CBS Evening News, CNBC, CNN, NBC Nightly News, Nightly Business Report, National Public Radio and ABC's This Week. He is a frequent presenter at conferences.
Michael Melbinger
Partner
Winston & Strawn LLP
Michael Melbinger is a Partner in the Chicago office of Winston & Strawn . Mr. Melbinger heads the Employee Benefits and Executive Compensation Department. He represents companies, fiduciaries, compensation committees, boards and executives in all aspects of executive compensation and employee benefit plan matters, and related tax, and securities law and ERISA concerns; designs, drafts, and implements all types of executive compensation arrangements, including stock incentive plans, stock option plans, phantom stock plans, long-term incentive plans, and golden parachute arrangements; designs and implements all types of qualified and non-qualified retirement plans; counsels clients in mergers and acquisitions and initial public offerings involving executive compensation and ERISA-related matters; handles disputes and litigation that arise from employee benefit plan, fiduciary, or executive compensation matters and advise clients on the interplay between U.S. and non-U.S. benefits laws.
He is the author of Executive Compensation (CCH 2004) and more than fifty articles on executive and employee benefits topics. He writes a blog on CompensationStandards.com. Mr. Melbinger obtained his B.A. from the University of Notre Dame in 1980 and his Juris Doctor from the University of Illinois College of Law in 1983.

Pearl Meyer
Steven Hall & Partners
Pearl Meyer recently joined Steven Hall & Partners as a Senior Partner and is former Chairman of Pearl Meyer & Partners. She has served for more than 30 years as advisor to the top managements and Boards of major corporations here and abroad in matters of executive compensation, performance, organization, governance and selection. In 1989, Mrs. Meyer co-founded Pearl Meyer & Partners, where she is known for the creation of groundbreaking, innovative compensation strategies that translate corporate goals into managerial results and rewards.
Mrs. Meyer has played an integral role in developing many of today's most widely used compensation programs, crafting and negotiating a diverse portfolio of senior executive employment agreements. As a recognized authority on corporate governance, she also serves as expert witness in executive compensation litigation. Mrs. Meyer and her Partners are retained as outside independent counsel by the Compensation Committees of Boards of Directors in the discharge of their fiduciary responsibilities.
Mrs. Meyer is regularly quoted by major news organizations and is a frequent contributor to business periodicals. She has served as Chairman and keynote speaker for The Conference Board, the National Association of Corporate Directors, WorldatWork and the American Management Association, as well as for seminars for Harvard, Yale and other leading business schools.
A cum laude graduate with Ph.D. studies at the New York University Graduate School of Business Administration, Mrs. Meyer received her initial training in executive compensation at Kraft General Foods.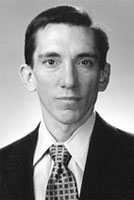 Ronald O. Mueller
Partner
Gibson Dunn & Crutcher
Ron Mueller is a partner in the Washington, D.C. office of Gibson, Dunn & Crutcher. Mr. Mueller works in the corporate/securities area with an emphasis on proxy and disclosure issues, corporate governance, executive compensation (including Section 16 and Rule 144) and corporate transactions.
From September 1989 to June 1991, Mr. Mueller separated from the firm to work as legal counsel to Commissioner Edward H. Fleischman at the United States Securities & Exchange Commission (SEC). While at the SEC, Mr. Mueller worked on many of the matters before the Commission, including enforcement matters and regulatory initiatives.
Mr. Mueller is admitted to practice before the courts of New York and Washington, D.C., and is a member of the District of Columbia Bar Association and the American Bar Association. As well, he is a member of the Subcommittee on Employee Benefits and Executive Compensation of the Committee on Federal Regulation of Securities (Section of Business Law, American Bar Association) and a member of the American Society of Corporate Secretaries.
Mr. Mueller has written articles and spoken at seminars about a variety of securities law issues, including trends and developments in proxy disclosures and proxy contests, the SEC's disclosure requirements, corporate governance developments, and executive compensation disclosure rules. Mr. Mueller is a contributing author to A Practical Guide to Section 16, Aspen Law & Business; A Practical Guide to SEC Proxy and Compensation Rules, Aspen Law & Business; and Federal Securities Exchange Act of 1934, Insider Reporting and Short-Swing Trading, Matthew Bender.
Mr. Mueller received his J.D. from Columbia Law School in 1986, where he was both a Harlan Fisk Stone Scholar and a James Kent Scholar, and his B.A., magna cum laude, from Vanderbilt University in 1982.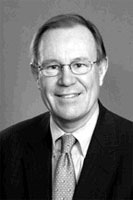 John F. Olson
Partner
Gibson Dunn & Crutcher
John Olson, a 1964 honors graduate of the Harvard Law School, is a founding partner of Gibson, Dunn & Crutcher's Washington, D.C. office. Mr. Olson has extensive experience in general representation of business organizations as to corporate governance, corporate securities, corporate finance and merger and acquisition matters. He has acted as special counsel for boards of directors and board committees on governance issues and in assessing shareholder litigation, responding to business combination proposals and conducting internal investigations. He also has represented corporations, broker-dealer firms and individuals in defense of Securities and Exchange Commission and other governmental investigations.
In the American Bar Association (ABA), Mr. Olson is Chairman of the Business Law Section's Committee on Corporate Governance, and was recently a member of the Presidential Task Force on Corporate Responsibility appointed by the President of the ABA. Previously, he was Chairman of the ABA's Committee on Federal Regulation of Securities (1991-1995). He is a member of the Executive Council of the Securities Committee of the Federal Bar Association.
For the ABA, Mr. Olson has also chaired the Task Force on Regulation of Insider Trading, which produced a comprehensive analysis of and report on U.S. insider trading law, and he chairs the Task Force which has produced the third (2001) and fourth (2004) editions of The Corporate Director's Guidebook. He served for nine years on the Legal Advisory Committee of the New York Stock Exchange and was a member of the Legal Advisory Board of the National Association of Securities Dealers. He was a Founding Trustee of the American College of Investment Counsel. In 1987, he served on a select committee of leading securities lawyers, appointed by the chairman of the Senate Banking Committee, which drafted definitive insider trading legislation introduced in the United States Congress.
In 2004, Mr. Olson was identified by Legal Times as one of the "10 Leading Securities Attorneys" in the Washington, D.C. area. A frequent lecturer at legal and business seminars, Mr. Olson co-chairs various seminars on an annual basis. He is on the executive committee for the San Diego Securities Regulation Institute and the advisory committee for the Practicing Law Institute's Annual Securities Regulation Institute. He is the author of more than 100 articles and a member of the editorial advisory boards for a variety of securities and corporate law publications. Mr. Olson is the co-author of Director and Officer Liability: Indemnification and Insurance, published by West Publishing (revised 2002) and has edited several other books on securities law issues. Mr. Olson was the Distinguished Visiting Practitioner in Residence at Cornell Law School in Spring 2003 and is currently an adjunct professor of law at Northwestern University School of Law.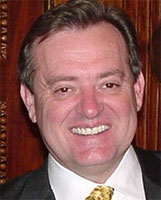 George Paulin
President
Frederic W Cook & Co Inc
George Paulin has been a consultant specializing in the areas of executive and employee compensation for more than 25 years, and is nationally known as an advisor to board compensation committees and management.
He joined Frederic W. Cook & Company in 1982. He was named president of the firm in 1994, and assumed responsibility as Chief Executive Officer in 2001. He opened the firm's Chicago office in 1983, and in 1987 he opened the office in Los Angeles where he currently resides. During the past two years, the Cook firm has served more than 45% of the current Fortune 200 companies, and over 1,400 major U.S. companies since the firm was founded as an independent organization owned by its principal consultants in 1973.
In 2004, he attended over 130 board compensation committee meetings. He was a member of the WorldatWork (formerly the American Compensation Association) faculty for more than 15 years until 2002, where he was instrumental in developing its certification courses on executive compensation. He served on the WorldatWork Executive Compensation Council from 1991 to 1997. In 2004, he was named to the Advisory Board of the National Association of Stock Plan Professionals (NASPP), and made an honorary life member of WorldatWork.
His writing and research on executive-related topics is well known. Recent published articles include "Ideas for Improving Equity Compensation," "Use and Misuse of Restricted Stock," and "Using Stock to Retain Key Employees." He has recently been a keynote speaker at sessions sponsored by the American Bar Association, Conference Board, National Association of Stock Plan Professionals, Stanford Law School Institutional Investor Forum, and Northwestern Law School Corporate Counsel Institute.
Mr. Paulin has a master's degree from the Institute of Labor and Industrial Relations at the University of Illinois, where he has been active in alumni affairs and received their Distinguished Alumni Reward in 1990. His undergraduate degree is in economics.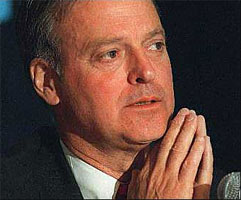 John Reed
Former Chair
New York Stock Exchange
Former Chair and CEO
Citigroup
John Reed served as Chairman of the New York Stock Exchange from September 2003 until April 2005. In April 2000, Mr. Reed retired after a thirty-five year career with Citibank, Citicorp and Citigroup. He was elected Chairman and CEO of Citicorp and Citibank in September 1984. Citicorp merged with the Travelers Company in October 1998, subsequently he served as Chairman and Co-CEO of the new company: Citigroup.
Mr. Reed was born in Chicago in 1939. He was raised in Argentina and Brazil, where his father was an executive with Armour and Co.
He studied at Washington & Jefferson College and the Massachusetts Institute of Technology under a joint-degree program earning both the Bachelor of Arts and Bachelor of Science degrees in 1961. He returned to MIT to earn a Master of Science from the Sloan School in 1965, after a year as a trainee with The Goodyear Tire & Rubber Co., in Akron, Ohio, and two years as an officer in the U.S. Army Corps of Engineers.
Mr. Reed is on the Boards of Altria, RAND Corporation, MDRC, National Writing Project . He also serves on the Board of MIT. He is a Trustee of the Center for Advanced Study in the Behavioral Sciences, a Fellow of the American Academy of Arts and Sciences and of the American Philosophical Society.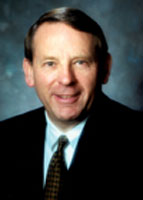 Samuel Skinner
Former CEO and Chair
USF Corporation
Former Chief of Staff
President George H. W. Bush
Former President
Commonwealth Edison Company
Sam Skinner has had a distinguished career in both the governmental and private sectors. As Of Counsel to Greenber Traurig LLP, he consults with clients in a variety of areas including strategizing on complex litigation matters, governmental matters, transportation issues and corporate governance.
Mr. Skinner is the retired Chairman, President and Chief Executive Officer of USF Corporation, one of the nation's leading transportation and logistics companies. During each year that he served as CEO, the company was recognized by Fortune magazine as one of America's most admired companies. He also served from 1993-1998 as President of Commonwealth Edison Company and its holding company Unicom Corporation, one of the country's largest utilities.
Prior to joining Commonwealth Edison, Mr. Skinner served as Chief of Staff to President George H. W. Bush. As Chief of Staff, he coordinated the activities of numerous cabinet departments and administrative agencies reporting to the President. Prior to his White House Service, he served in the President's Cabinet for nearly three years as Secretary of Transportation. In that capacity, he served as Chief Executive Officer of a Department with a budget of over $30 billion and a workforce of 105,000 people. As Secretary, Mr. Skinner was credited with numerous successes, including the development of the President's National Transportation Policy and the development and passage of landmark aviation and surface transportation legislation. He also developed our country's "Open Skies" policy which liberalized U.S. international aviation policy and significantly increased the number of international flights to and from the U.S. In addition, Mr. Skinner acted as the President's point person in numerous crisis situations, including the 1988 terrorist bombing of Pan Am Flight 103 over Lockerbie, Scotland, the Eastern Airlines strike, the Exxon Valdez oil spill, the northern California earthquake, Hurricane Hugo, and the 1991 national rail strike. Washingtonian magazine twice gave Mr. Skinner its highest ranking for his performance as Secretary of Transportation and he has also received numerous awards from the transportation industry.
Mr. Skinner has spent more than 20 years in the legal profession. In 1975, President Gerald R. Ford appointed him the United States Attorney for the Northern District of Illinois, one of the few career prosecutors ever to hold that position. In this position, he managed one of the Department of Justice's largest and most respected field offices. While in the U.S. Attorney's office, Mr. Skinner investigated and successfully litigated various complex financial fraud, official corruption, and civil rights cases, including the trial of United States Circuit Judge Otto Kerner. He also was in private practice at two large Chicago law firms where he held positions of leadership.
While practicing law, Mr. Skinner also served as Chairman of the Regional Transportation Authority of northeastern Illinois, the nation's second largest mass transportation district. In this capacity, he developed the RTA's first strategic plan that was used as a blueprint for a multi-billion dollar service expansion and capital development program.
Mr. Skinner is an adjunct Professor of Management and Strategy at the Kellogg School of Management at Northwestern University, where he currently teaches a course on leadership.

Tim Sparks
President
Compensia
Tim Sparks is a co-founder and President of Compensia, a consulting firm that provides counsel to Boards, Compensation Committees and senior mangement on issues concerning executive and Board pay, reward strategy and corporate governance as it relates to compensation plans. Prior to co-founding Compensia, Tim was a co-founder and Executive Vice President of Callisma, Inc., a leading network services consulting company, which was acquired by SBC in 2003. Tim joined Callisma after fourteen years at Wilson Sonsini Goodrich & Rosati, in Palo Alto, California, where he was the head of the firm's Employee Benefits and Compensation Group. Tim received a B.S. in Business Administration from U.C. Berkeley and a J.D. from U.C. Hastings College of the Law. Tim serves on the Advisory Board of the National Association of Stock Plan Professionals.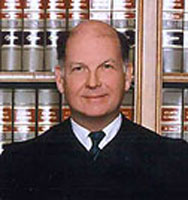 Myron T. Steele
Chief Justice
Delaware Supreme Court
The Honorable Myron T. Steele is the Chief Justice of the Delaware Supreme Court and a member of the Corporate and Business Litigation Committee of the Business Section and a member of the Judicial Section of the American Bar Association.
He is a former Vice Chancellor of the Court of Chancery in Delaware, Resident Judge of Superior Court, Deputy Attorney General, Senate (Delaware) Attorney and Chairman of the Consumer Affairs Board. He has also served as former outside counsel, Board Member and Chairman of the Central Delaware Health Care Corporation. He has presided over major corporate litigation, LLC and limited partner governance disputes and writes frequently on issues of corporate document interpretation and corporate governance. He is a member of the American Board of Trial Attorneys (the first member of the Delaware Judiciary selected) and a former litigation partner in Prickett, Jones & Elliott of Wilmington and Dover, Delaware.
As Vice Chancellor and Superior Court Judge, representative trials over which he has presided include the Viacom/Universal Studio dispute over ownership of the USA Television Networks, Painewebber v. Centocor an internal governance dispute in a nationally traded limited partnership, CFLP v. Cantor, et al., a dispute seeking injunctive and contractual remedies between limited partners and a general partner in a closed partnership and the DuPont v. Admiral environmental insurance coverage litigation. Justice Steele has published over 300 opinions disposing of disputes among members of limited liability companies, and limited partnerships, and between shareholders and management of both publicly traded and closed corporations.
He served on active duty in the US. Army and retired as a Colonel in the Delaware Army National Guard after serving as a Command and Staff Judge Advocate and Inspector General. He graduated from the University of Virginia, B.A. Foreign Affairs and the University of Virginia's School of Law (1970). He is currently a candidate for the LL.M at the University of Virginia's School of Law (2004).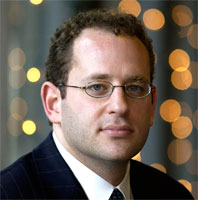 Greg P. Taxin
Chief Executive Officer
Glass, Lewis & Co., LLC
Greg Taxin is a co-founder and the Chief Executive Officer of Glass, Lewis & Co., a leading investment research and proxy advisory firm focused on helping institutional investors make more informed investment and proxy voting decisions by identifying business, legal, fiduciary and financial statement risks at more than 7,000 companies worldwide. The firm advises hundreds of institutions that collectively manage more than $8 trillion, including a majority of the world's largest pension funds and investment managers.
Prior to co-founding Glass Lewis, Greg Taxin was a Managing Director with Banc of America Securities in San Francisco. Previously, Taxin was a Director at Epoch Partners, a technology-enabled investment bank based in San Francisco, where he sat on the management committee until the business was sold in 2001. Taxin was previously a Vice President in the investment banking department of Goldman, Sachs & Co. and was an attorney with the New York corporate law firm of Wachtell, Lipton, Rosen & Katz. He is a magna cum laude graduate of the Harvard Law School, where he was a John M. Olin Fellow in Law and Economics, and summa cum laude graduate of the University of California, Berkeley.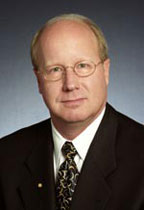 Mark Van Clieaf
Managing Director
MVC Associates International
Mark Van Clieaf is Managing Director of MVC Associates International, based in Tampa and Toronto. A leading consultancy in integrating organization / accountability design, leadership assessment, and pay for performance linked to value for shareholders and society.
His recent research into pay for performance and executive compensation has identified a number of potential new liabilities that Board Directors face in this new post Worldcom / Disney era. Recent ground breaking research includes the fact that 60 US companies that destroyed over $ 700 billion in value over 5 years paid their named executive officers $ 12 billion in total direct compensation. See "The Myths of Executive Compensation", "New Compensation Committee Liabilities" and "Executive Accountability & Excessive Compensation: A New Test For Director Liability" at www.mvcinternational.com or www.compensationstandards.com
His over 15 years or organization consulting has identified 5 Levels of CEO Work and accountability, and 5 Levels of Corporate Governance, which form the foundation for 5 Levels of Innovation and Enterprise Sustainability. Current check the box approaches to corporate governance fails to get at the core organizational and leadership issues required to sustain value creation for shareholders and society. See "The New DNA of Corporate Governance" and "Are Boards and CEOs accountable for the Right Level of Work?" at www.mvcinternational.com
The Failure of having Boards and CEOs accountable at the right Level of Work risks the loss of shareholder capital. Over 50 % of the top 1800 public companies in North America have failed to return a profit greater than their cost of capital over 5 years, Boards / CEO's operating at to low a Level of Work also results in failure to take into account the broader environmental and societal level risks that impact longer term shareholder value and the broader business ecosystem.
Mark is a guest Lecturer on Corporate Governance (organization, leadership and pay for performance design) at the Ivey School of Business.
He is a frequent speaker on organization design, CEO Accountability, executive Pay for Performance, and succession planning, all linked to shareholder value.
He was a Commissioner for the National Association of Corporate Directors, Blue Ribbon Commission on CEO Succession Planning, in Washington DC. He was a Founding Member, Executive Selection Research Advisory Board, Center for Creative Leadership, Greensboro NC and was Special Guest Editor, Human Resource Planning, for the Human Resource Planning Society, based in New York, NY. He is also past President of the The Strategic Leadership Forum.
He is currently a member of the National Association of Corporate Directors and the International Corporate Governance Network.
Previously he was with Price Waterhouse in their Business Strategy and Executive Search Consulting Practices, working across 4 continents. Including playing a role in setting up the Ontario Teachers Pension Plan Board and recruiting its first CEO in 1990.
His early career was in the advertising, direct marketing, graphic design industries. He holds an undergraduate degree in economics and business and a post graduate diploma in international business.
He can be reached at mark@mvcinternational.com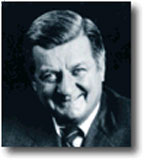 Kenneth West
Chair
National Association of Corporate Directors
Senior Consultant - Corporate Governance
TIAA-CREF
Ken West is a Senior Consultant for Corporate Governance for TIAA-CREF and currently serves as the Chair of the National Association of Corporate Directors. After serving as an officer in the U.S. Navy, Mr. West joined the Harris Bank in 1957 where he worked for 38 years rising to the position of Chairman and CEO in 1983. Here tired from the bank in April 1995 at which time he joined TIAA-CREF.
Mr. West earned his MBA from the University of Chicago in 1960. He became a member of the University's Board of Trustees and served as its Chairman from 1985 to 1988. He was awarded an Honorary Doctor of Laws Degree by that school in 1988, and in 1989 was the recipient of the Graduate School of Business Distinguished Alumnus Award. Mr. West also has been an active alumnus of his alma mater. He is a Director and past Chairman of the University of Illinois Foundation and served as co-chair of the $1.5 billion Campaign for Illinois. In 1990, he was awarded the University's Alumni Achievement Award.
Mr. West has been President of the Commercial Club of Chicago, Chairman of the Civic Committee of Chicago, Chairman of the Crusade of Mercy in Chicago and in 1997 was elected to Chicago's Business Hall of Fame. He served as Vice Chairman of the National Park Foundation.
Mr. West served on the boards of Harris Bankcorp for 17 years, Bank of Montreal for 10 years, Motorola, Inc for 28 years and the Pepper Companies for 12 years. He is presently on the Board of Freescale Semiconductor, Inc, a $6 billion company recently spun off from Motorola.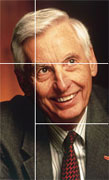 Edgar Woolard, Jr.
Former CEO and Chair
E.I. DuPont de Nemours and Co.

Edgar Woolard, Jr. retired as chairman of the Board of Directors of DuPont on October 29, 1997. He remained a director until his retirement from the board effective January 1, 2000.
Mr. Woolard joined the company in 1957 as an industrial engineer at the Kinston, North Carolina plant. In 1959, he became industrial engineering group supervisor at Kinston, and in 1962 was appointed manufacturing section supervisor in Kinston. In 1964, he was promoted to planning supervisor, and a year later was transferred to Wilmington, Delaware, where he became staff assistant to the production manager. In 1966, he moved to Old Hickory, Tennessee, to become product superintendent, and in 1969 was named engineering superintendent at Old Hickory. In 1970, he became assistant plant manager at Camden, South Carolina, and was promoted to plant manager at Kinston a year later.
In January 1973, he returned to Wilmington as director of the Products Marketing Division and was named managing director, Textile Marketing Divisions in 1975. Mr. Woolard was transferred to the Corporate Plans Department as manager, corporate plans activities, in October 1976 and returned to the Textile Fibers Department in February 1977 as general director of the Products and Planning Division. He was promoted to general manager in September 1978 and became vice president – textile fibers in May 1981. He was elected an executive vice president and member of the Board of Directors on January 1, 1983, and a vice chairman on August 28, 1985. He was elected president and chief operating officer March 1, 1987, and became chairman and chief executive officer April 26, 1989. He relinquished the chief executive position on December 1, 1995, and retired from the company at the end of the month.
Mr. Woolard is a member of the Board of the New York Stock Exchange and Telex Communications. He is a former director of Citigroup, IBM, Apple Computer and Bell Atlantic Delaware. He is also a former Chairman of the Business Council. He is also a member of the Board of Trustees of the Christiana Care Health System and the North Carolina Textile Foundation. and a member of the National Academy of Engineering, the American Philosophical Society, and the Bretton Woods Committee.